This un-posted postcard was published around 1931 by Valentines.
"At the going down of the sun
and in the morning
We will remember them"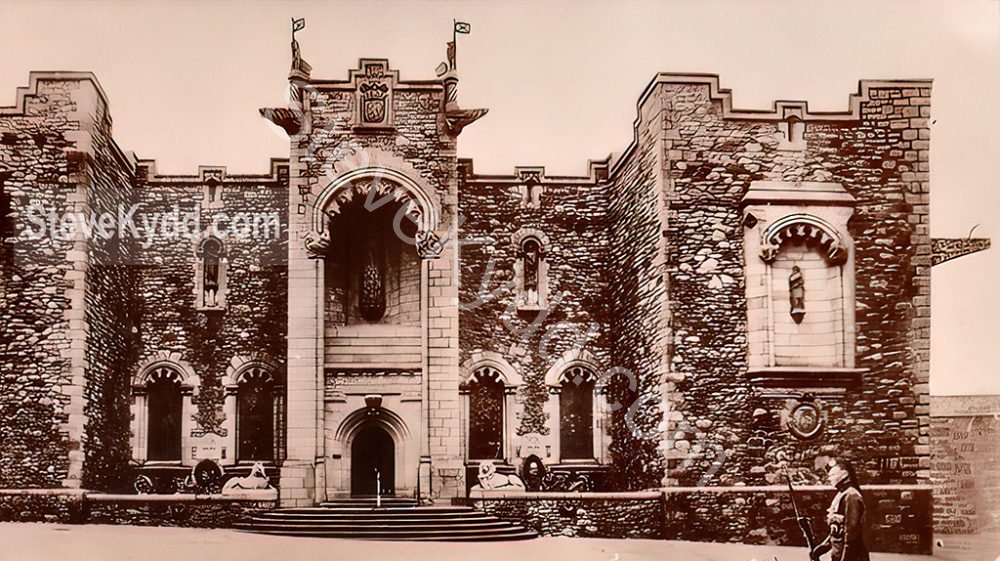 The Scottish National War Memorial, located in Edinburgh Castle, commemorates Scottish soldiers and civilians, as well as those serving with Scottish regiments who died in World War I, World War II, and other conflicts.
Robert Lorimer was the chief architect who designed the monument in 1919 and officially opened in 1927.
The names of Scots killed by enemy action or who died from wounds, diseases or injuries during their service in the British Armed Forces, Merchant Navy, armed forces of the Dominions, women's services and nursing services, together with all members of Scottish regiments, are listed on the Rolls of Honour held within the Memorial.
Those not serving in Scottish regiments must either have been born in Scotland or have at least one parent born in the country.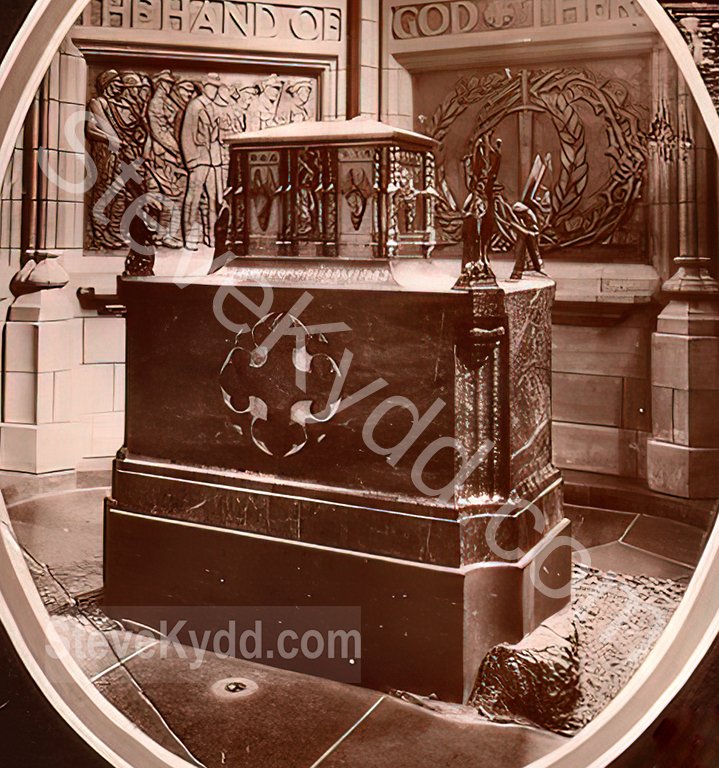 "The Casket of Wrought Steel in the Shrine, the Gift of King George & Queen Mary and the The Stone of Remembrance which rests directly on the Castle Rock."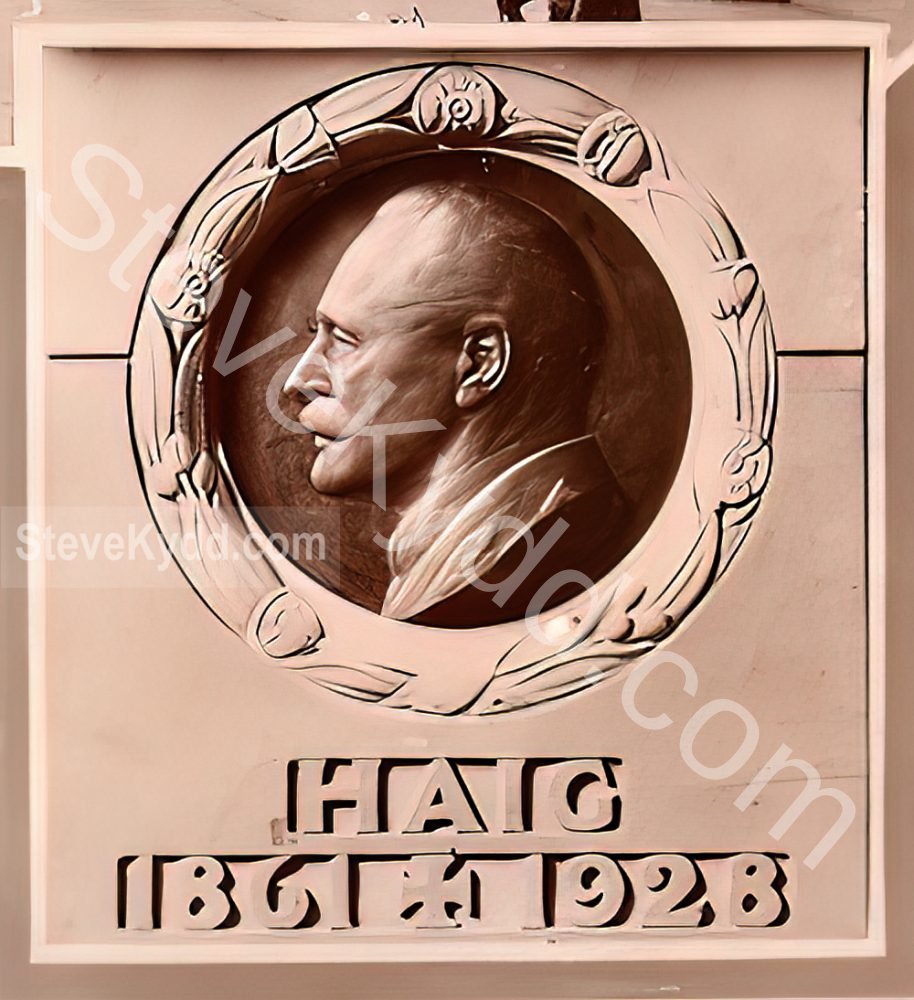 Sources and Further Reading